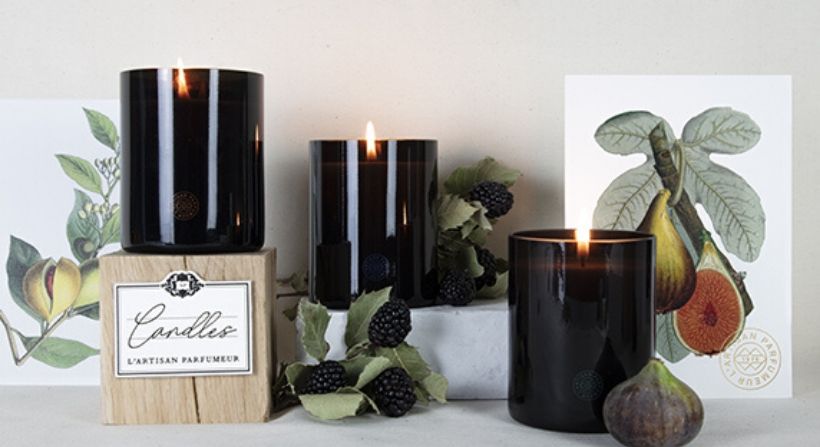 Why using home fragrances is good for you
Candles have been existing for over 3000 years B.C. For a long time, their principal function was to bring light. Nowadays, they are used as an interior accessory bringing a decorative and personal touch to one's home, the finest thing being the scented candle. Home diffusers have been developed more recently as a new way to spread perfumes in homes. The good point is they don't need to be turned on or off, they release the fragrance all the time!
If you are not already convinced, find out why you must by a scented candle or a reed diffuser right now:   
Scented candles and reed diffusers bring you comfort at home
All day long we encounter a lot of smells. Our nose is often solicited and confronted to unpleasant scents. At the office, in the car, in public transportation, in the street, pollution, for some people the smell of tobacco… There are many times when we wince from displeasure.
Burning a candle at home is an extremely simple way to diffuse an agreeable fragrance in our house or flat and to feel good. If you have a diffuser, there is not even a need to think about turning it on, when you come home it already smells good!
The same way as we take time to choose our perfume or the smell of our shower cream, the smell in our home is important and contributes to our well-being. 
It is original and personal
Your place does not smell like others'. You have a favorite fragrance you always use? Everyone will remember it as related to your home. You love discovering novelties and always choose a new fragrance? Your friends will be delighted by every discovery and you will be considered as innovative and original.
The scent of your home is personal and brings you happiness and confidence.
Fragrance is evocative
Who does not have in mind a scent that will always remind them of a special memory? Memory is very connected to the sense of smell. As Proust, we all have our madeleine and the perfume can remind us a lot.
Fragrance is also evocative of a lot of pleasant things: the tiare flower will take us to sandy beaches from exotic islands, vanilla will evoke a sweet delicacy, balsam fir a walk in the woods…. Dreams from home are always good to take!
It is warm and friendly
Wether you are alone at home, with your beloved one or with friends, a candle is always warm and friendly. This little flame mooving and evoking distant times when electricity did not exist, this pleasant scent…. The atmosphere is cosy.
At a time when scandinavian Hygge is everywhere, the scented candle is more than ever the guarantee of an enjoyable ambiance and well-being at home.
Happiness and comfort comes with all our scents: something nice to see, to look at, to touch, to hear, to eat. But we often forget how it is pleasant to have something nice to smell…
Choosing our products, you will get a very diffusive candle or diffuser. It is not only decorative, it is meant to offer you a true perfumed journey thanks to fragrance.
Discover Geodesis candles, reed diffusers and room sprays.