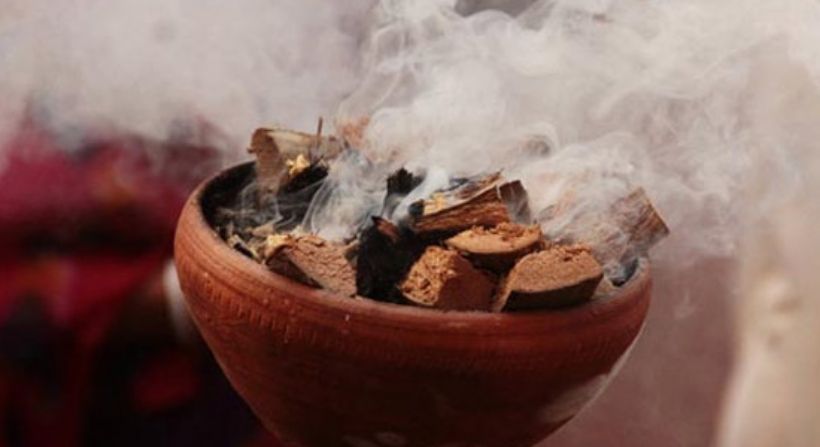 How to Purify Homes with Dhoop
Aromatherapy is one of the best ways to purify your living spaces. In the olden days, it was a ritual to purify homes with dhoop. Dhoops have been long used to cleanse the surroundings from any lingering negative energies and purify the air to welcome an abundance of pure and positive energies.
Whether it is to usher inauspicious beginnings, cleanse the air of unhealthy airborne micro-organisms, invoke a spirit of divinity or just make your home completely bug and insect free naturally, we have a selection of specially hand-made dhoops for every occasion.
Let's have a look at some of the commonly used ingredients in our range of dhoops. We've also listed the reasons why we use it and also the subtle benefits that come with them. Let's get ready to purify homes with dhoop, especially in this season of festivities.
Sandalwood
Sandalwood paste and powder are extracted from the trunk of the sandalwood tree.  It is the most common cleansing fragrance that is used in a variety of incense.
A highly prized ingredient, sandalwood rightfully enjoys the position of a celebratory element in our traditions. As they say, there is nothing better than sandalwood to usher inauspicious beginnings. We've listed some of the benefits of sandalwood when used in our dhoops:
since it is woody, it burns quickly and the warm and smoky fragrance lingers for a long time after it is burnt.
sandalwood is known to alleviate the mood and when used as a part of aromatherapy, it helps to promote relaxation.
sandalwood is known to have the power to attract the positive universal energy and when burnt, it would usher inauspiciousness and ensure an obstacle-free celebration.
To heighten your celebrations and add zest to them with sandalwood, you can choose from our vibrant range of natural and non-toxic products such as Faith dhoop incense powders, Sandalwood ayurvedic incense sticks or even our Celebrate soy wax candles which work beautifully to spread joy, and purify your home.